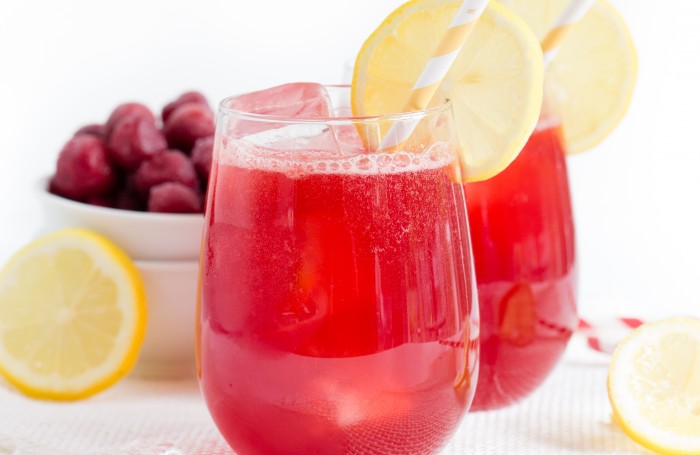 Ingredients:
2 cups Montmorency tart cherry juice (mixed 7 parts water to 1 part concentrate)
1/2 cup fresh squeezed lemon juice
1/4 cup honey
3 cups sparkling water
Ice cubes
In a small sauce pan on medium heat, warm the lemon juice and honey until the honey has been combined. Remove from the heat.
In a large pitcher, combine the lemon and honey mixture with the Montmorency tart cherry juice and sparkling water. Stir in enough ice cubes to fill the pitcher.
Recipe courtesy of Caroline Edwards; ChocolateandCarrots.com