We are a full service orchard in the heart of Northern Michigan growing a variety of fresh fruit that typically begin in June with strawberries and run until October with apples. We have two fruit stands for local sales, including fresh bakery items made with our own fruit. In addition to our fruit stands, you can also find us at Farmers Markets in and around Northern Michigan. We offer frozen fruit year round and a variety of frozen pies and bakery items.
Brothers John and Jim King, along with their wives Betsy and Rose and their children, have been growing fruit in Northern Michigan for more than 30 years. We are a first-generation farming family, growing into the second.
We love the farming life and work hard to grow quality fruit. Our orchards are located on the northern edge of Michigan's famed cherry growing region, atop glacier-formed ridges, and rolling hills near Torch Lake and Lake Michigan's Grand Traverse Bay.
We actively grow over 140 acres of Montmorency tart cherries, in addition to Balaton cherries, black sweet cherries, apples, peaches, pears, apricots, plums, and nectarines.
The quality of our harvest is second to none. Our US 31 Market houses our bakery and is making fresh pies, cookies, muffins, jams, and jellies daily throughout the harvest season for both markets.
Our fruit goes directly into our bakery items and jams and jellies. When calling, you will ring the M-88 Market where your cherry juice order will ship from. Both markets offer u-pick and we pick fruit, bakery items, and other farm goodies.
We have embraced the differences from both these markets and the two locations together help to complete the King Orchards circle and offer convenience for our local customers.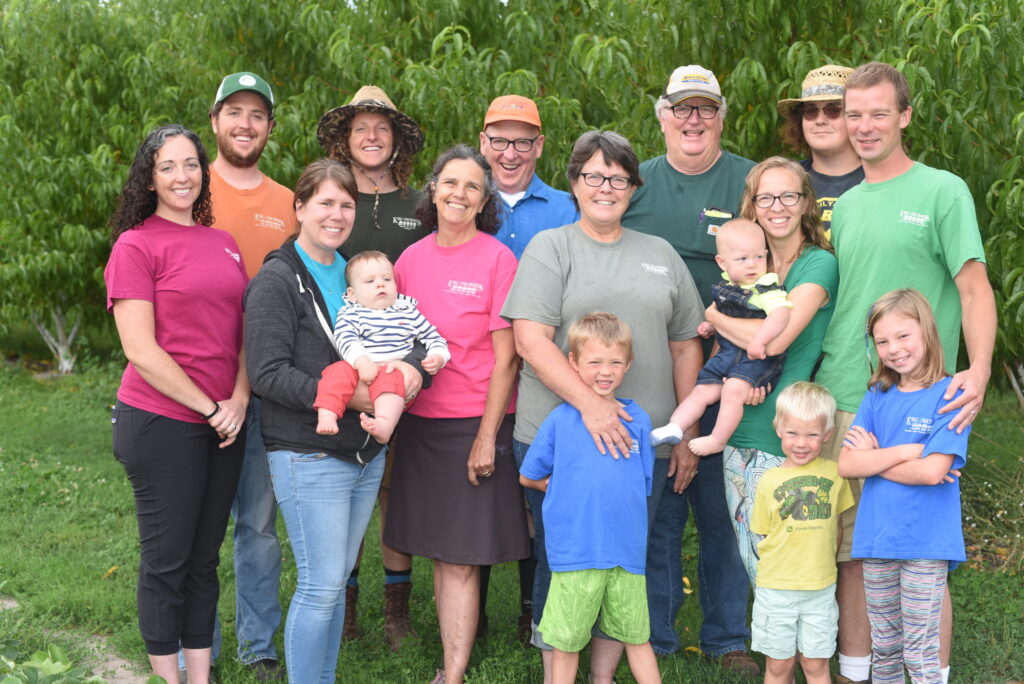 King Orchards is a Family Orchard. Come visit for amazing baked goods, fresh fruit, and U-pick fun!